What a PEER-certified grid looks like in Chattanooga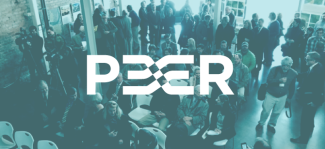 Chattanooga's smart grid, operated by EPB, is the first PEER-certified project at the city level. Amid the excitements and events, the GBCI and PEER team members celebrated performance, efficiency and customer value in the energy market. Owned and administered by GBCI, PEER is modeled after LEED as a comprehensive framework for defining, assessing and verifying the overall sustainable performance of electricity delivery system design and operations.
Who is EPB?
EPB is one of the largest publicly owned electric distributors in the country, serving about 170,000 homes and businesses in the greater Chattanooga area. It has seen a 60 percent increase in reliability as the result of its smart grid investment, $111 million of which came from a Department of Energy grant. Since EPB's customers have been prone to weather-related outages in the past, a major goal of investing in the smart grid was to prevent outages—or to respond to them quickly. EPB serves 600 square miles and has 16 different delivery points for bringing its purchased power to customers.
What did PEER do for EPB?
PEER enabled the Chattanooga project teams to assess their current state, develop strategies for improvement, improve the business case and verify the value of system changes. Using next-generation utility benchmarks, EPB's assessment spanned more than a year, with a careful review of 69 criteria in four major categories: operational effectiveness, customer contribution, reliability and resiliency, and energy efficiency and environment. EPB's deployment of an advanced fiber-optic communications backbone; self-healing automation; state-of-the-art data management system; advanced metering infrastructure; and customer-focused tools, programs and policies is at the core of earning many of these criteria.
How did EPB do?
Surpassing the 240 points required for PEER certification, Chattanooga's power grid scored 294.3 points, nearly 23 percent higher than the minimum certification threshold. Chattanooga earned a perfect score in 18 of the 69 specific criteria, including reliability and power quality opportunity cost, electricity energy efficiency savings and operations and maintenance efficiency value.
Overall, GBCI's assessment identifies Chattanooga as a showcase example of sustainable electric distribution system design and as a power industry leader.
Jamie Statter spearheaded representation at the event on behalf of GBCI, alongside David Wade, COO of EPB. Special guests invited to the certification ceremony included Chattanooga Mayor Andy Berke and Hamilton County Mayor Jim Coppinger, who spoke about serving high-quality, reliable energy to the people while remaining leaders in the utility industry to enhance and strengthen the community's smart grid.
Watch the ceremony:
What's next for PEER?
PEER will be at the IDEA Campus Energy 2016 conference in Austin this week, speaking about the PEER-certified University of Texas at Austin campus. Come visit us and learn more about how your project can be an industry leader through PEER certification.
The PEER system serves as a tool to accelerate transformation of the electricity sector. PEER supports the reduction of waste and electricity loss through inefficiency, which costs the United States more than $200 million per year. By reducing energy losses, utilities can reduce the size and number of power lines needed for new plants. A PEER-certified electric grid offers the resiliency that conventional grids cannot.