GBCI to administer PEER certification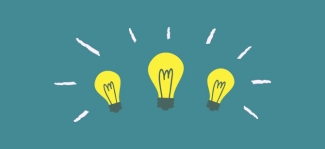 The Green Business Certification Inc. (GBCI) announced today that it will administer certification for the Performance Excellence in Electricity Renewal™ (PEER) program. PEER is the nation's first comprehensive, consumer-centric, data-driven system for evaluating power system performance and is modeled after LEED.
"The PEER program provides a much more complete picture of the efficiency, quality, safety, resilience and reliability of energy generation, transmission and distribution systems than is currently available. It provides actionable information that empowers building owners and power providers to configure and operate their systems to maximum effectiveness across these key metrics," said Mahesh Ramanujam, president, GBCI.
"Buildings and the power systems they rely on are inextricably interconnected," continued Ramanujam. "Building on the success of USGBC's Demand Response Partnership, PEER is a logical addition to the growing number of certification programs and professional credentials that GBCI oversees and administers."
The PEER program is the result of former Motorola CEO Bob Galvin's vision of "perfect power," which sought to transform the efficiency and effectiveness of the electricity system. PEER assesses system performance and verifies measurable outcomes across four critical aspects of power systems: 
Reliability and Resiliency
Energy Efficiency and Environment
Operational Effectiveness
Customer Contribution
For more information or to sign up a project, please contact jkelly@gbci.org.
The first set of PEER certified projects will be announced at the 2014 Greenbuild Conference and Expo.
USGBC has also noted that in 2015, it will look at PEER certification as a pilot credit within the LEED green building rating system.